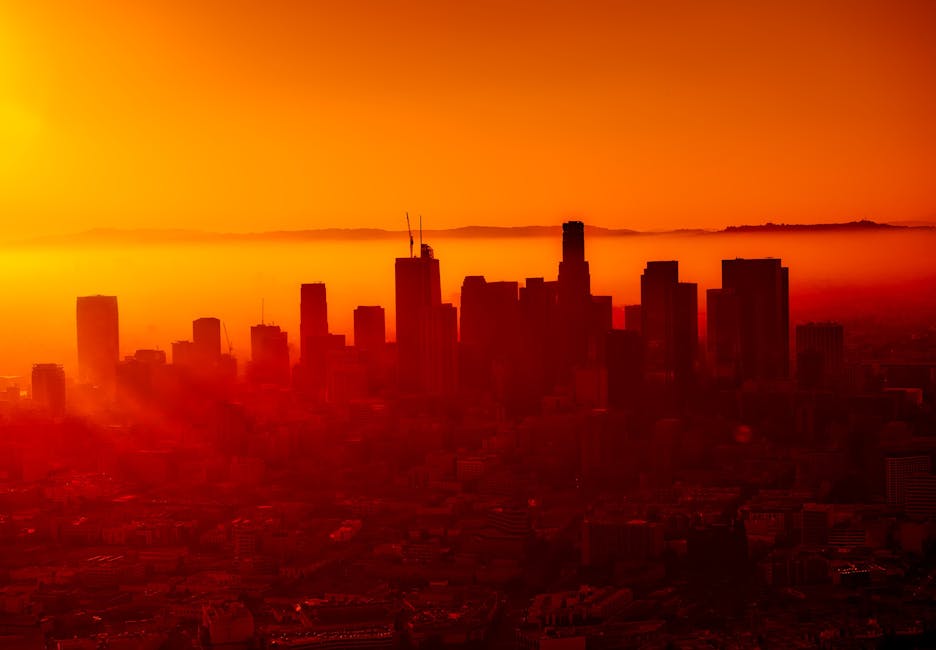 As the effects of human activity on the environment become increasingly apparent, one issue that is becoming especially concerning is the issue of light pollution. Light pollution is defined as "the alteration of natural light levels in the environment" due to the effects of humans.
Effects on the Environment
Light pollution can have various negative impacts on the environment. Some of the most concerning effects are:
Light Pollution Impacts Wildlife: Bright artificial lights can disrupt the delicate nocturnal habits of animals. For example, when small rodents and birds are exposed to artificial light, they tend to become overactive and make poor food choices.
Artificial Light Disrupts Ecosystems: Excessive illumination can disrupt delicate ecosystems by interfering with the cycle of day and night. For example, when artificial light is used at night, it can prevent the production of certain chemicals in plants.
Light Pollution Blocks Our View of the Sky: Bright city lights can significantly reduce visibility of the stars and other celestial bodies. This can disrupt scientific studies relying on observation of the night sky.
Increasing Light Pollution
Unfortunately, light pollution is becoming increasingly common. This is due to the fact that the world is becoming more populated, leading to more areas becoming built up and illuminated at night. As cities expand, and more electricity is used for lighting, light pollution is becoming an even bigger issue.
Solutions
Fortunately, there are a number of solutions that can be undertaken to reduce the effects of light pollution. These include:
Installing LED Lights: LED lights consume less energy than traditional incandescent bulbs and last considerable longer. This can reduce the energy used for lighting and helps to reduce light pollution.
Regulating Outdoor Lighting: Many cities have laws in place that limit the brightness of exterior lighting. These laws help to ensure that artificial lighting does not disrupt the balance of natural light in the environment.
Supporting Dark Skies Initiatives: Organizations like the International Dark-Sky Association are dedicated to reducing light pollution. Supporting these initiatives can help raise awareness and encourage others to take action.
Light pollution can have serious detrimental effects on the environment and our view of the sky. However, there are steps that can be taken to reduce its effects and help to keep our skies dark. As technology advances and urban areas grow, light pollution is becoming increasingly prevalent across the globe, dimming our view of the night sky and casting a bright haze over the stars.
Light pollution, also known as 'skyglow', occurs when artificial lighting shines where it's not needed or wanted, often in large towns and cities. The main sources of artificial light are from sources such as street lamps, illuminated billboards, light from residential and commercial buildings, and automobile head lights. Although initially beneficial for safety reasons, light pollution is now affecting the environment and society in many harmful ways.
It has been estimated that 80% of the world's population lives under light polluted skies, including 99% of those in the United States and Europe, consequently making it increasingly difficult to view the stars on a clear night. Scientists are concerned that this has repercussions not just for astronomy and the environment, but also our culture, inspiring future generations and connecting us with the history of the universe.
Light pollution effects go beyond the spoliation of the night sky. Nocturnal animals and migratory birds are being disrupted and confused by artificial light, with some species even suffering for their migration decisions due to the introduction of artificial lighting. Moreover, it can be 6-10x brighter at night than before, leading to an increase in energy consumption and an increase in atmospheric pollution.
The good news is that light pollution is preventable, and several initiatives to tackle the issue are already in motion. For example, the International Dark Sky Association promotes knowledge and implementation of effective outdoor lighting with the aim of preserving the environment. Better regulation of the usage and intensity of outdoor lighting, along with greater public awareness of the issue, could significantly reduce the amount of light pollution in our lives, allowing us to truly appreciate the beauty of the night sky and its mysteries.