KEY POINTS
The move comes amid a downturn in the chip industry
TSMC is looking for candidates with backgrounds in engineering, finance, management and human resources
The company reportedly produces an estimated 90% of the world's super-advanced chips, including Apple's
Semiconductor giant and iPhone chip manufacturer Taiwan Semiconductor Manufacturing Company (TSMC) is looking to hire 6,000 workers this year.
The decision comes despite massive layoffs in the tech industry and a global downturn in the chip industry.
In a statement to CNN Monday, the chipmaker confirmed that it is looking to recruit new engineers and production line operators in the cities of Hsinchu, Taichung, Tainan and Kaohsiung in its home base of Taiwan.
"TSMC is recruiting broadly from both experienced professionals and first-time job seekers," it said in the statement.
The company is reportedly looking for candidates with backgrounds in different fields of engineering, as well as finance, management and human resources.
TSMC is particularly seeking young engineers with associate, bachelor's, master's or doctorate degrees in electrical engineering or software-related fields, according to a Reuters report.
The company reportedly produces an estimated 90% of the world's super-advanced chips and is one of the world's most valuable listed companies. It has a market capitalization of 13.3 trillion New Taiwan Dollars (approximately $435.4 billion) as of Monday.
TSMC's hiring drive comes amid a downturn for the semiconductor industry, caused by a decline in demand for electronics due to high inflation and a broader economic slowdown.
The Taiwanese chipmaker reported a surge in revenue late last year following Apple's orders of chips for its iPhone units. The deal reportedly shielded TSMC from downturn.
In January, TSMC reported a 42.6% increase in revenue for the year 2022, compared to the previous year.
The company slightly reduced its annual capital expenditure for 2023 and predicted a first-quarter revenue drop, according to Reuters. However, TSMC said that it expects demand to pick up by the second half of this year.
In February, TSMC's board reportedly approved the distribution of $121 billion New Taiwan Dollars ($4 billion) in performance-related bonuses and profit sharing to employees based in Taiwan, according to CNN, citing last year's revenue.
Currently, TSMC has around 70,000 employees, meaning its latest recruitment drive would boost its global headcount by nearly 9%, the outlet noted.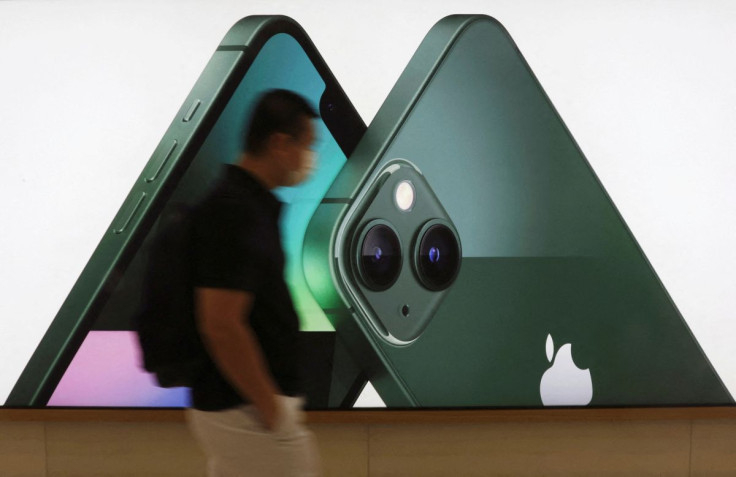 TSMC plays a crucial role in the creation of Apple iPhones. In photo: a customer passes an Apple iPhone 13 advertisement at an Apple shop in Singapore March 18, 2022.
2023-03-21 12:00:03
Link from www.ibtimes.com