AFP / Roslan RAHMAN
KEY POINTS
Demand for tech talents is expected to continue in 2023, although at a slower rate compared to previous years
Increase, and decline, in salaries varied for different tech roles
Blockchain engineers bagged the highest increase with a 15.62% year-on-year increase
Tech salaries in Singapore surged last year amid global layoffs led by the technology sector, a new study has found.
A report by tech salaries aggregator NodeFlair and venture capital firm Iterative said that the demand for tech talents is expected to continue in 2023, although at a slower rate compared to previous years.
"The outlook for 2023 in the tech talent and hiring market is expected to show a continued demand for tech talents, although at a slower rate compared to the past few years," the report released Tuesday said, adding that growth in salaries is unlikely to reach double digits.
Compensation for blockchain engineers in Singapore reportedly increased by 15.62% year-on-year, the highest increase across all tech workers, according to findings of the Tech Salary Report 2023.
Mobile engineers and site reliability engineers followed with wage increases of 11.73% and 10.63%, respectively.
Meanwhile, salaries of software engineers increased by 7.6%, data engineers and analysts by 9.5% and 9.1%, respectively, data scientists by 6.9%, DevOps by 2.6%, solutions engineers by 3.97% and systems analysts by 4.24%.
However, not all roles saw an increase in their salaries, with some even encountering declines amid economic difficulties.
According to the study, systems engineers saw their salary decline by 2.01% year-on-year, while the salary for cybersecurity engineers declined by 1.67% year-on-year. Quality assurance salaries also fell 0.95% compared to the previous year.
"While there is no clear correlation between how well a company pays and their popularity, it is undeniable that salary is a key factor for attracting talents," the report said.
According to the report, Singapore-based software engineers received the highest salaries in Asia, ranging from an average of $3,703 for junior roles to $10,183 for managerial positions. Taiwan and Malaysia were the second and third highest-paying countries, respectively.
The report considered over 169,000 data points collected from companies of all sizes and industries in NodeFlair's proprietary database. These data points include pay slips and offer letters submitted by users, as well as job advertisements from job portals in 2022.
Six out of the top 15 most-searched companies paid employees at least 20% more than the market median, said NodeFlair.
"The majority of companies pay 10% or more than the median salary, with 40% of employers paying 20% more than the median," NodeFlair said.
Ethan Ang, chief executive and co-founder of NodeFlair, said that the demand for highly skilled tech professionals is driving up salaries to record highs.
"As companies across various industries increasingly rely on technology to drive growth, the value of tech talent has never been higher," Ang said, as quoted by Singapore-based media outlet The Straits Times.
However, the record-breaking salary offers given to tech workers are likely to taper off, according to NodeFlair.
The tech sector has cut hundreds of thousands of jobs since last year. According to layoff tracker Layoffs.fyi, 1,048 tech companies laid off more than 160,000 employees since 2022. Google and Meta led the layoffs after letting go of 12,000 and 11,000 workers, respectively.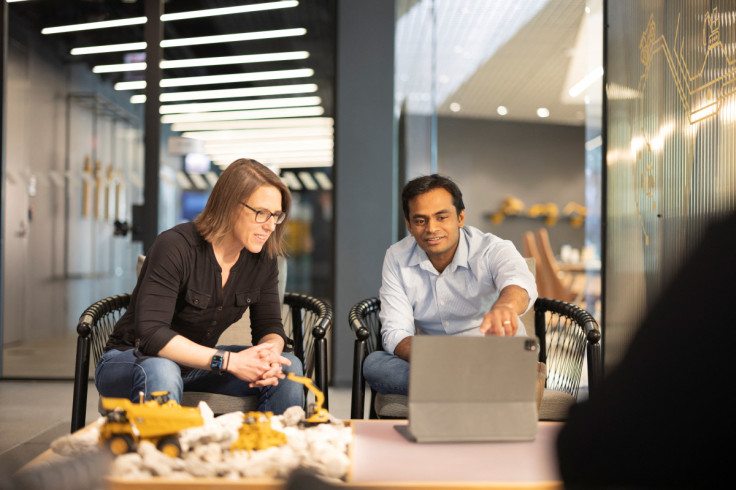 Reuters
2023-03-22 03:00:05
Post from www.ibtimes.com